In association with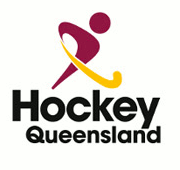 Hockey - The Game for All!
Day 1 - Draw & Results
QueenslandHockeyInfo
Australia
Tel: +61 4 0987 3916
Activity
---
Why We Were Late!
Due to unforeseen circumstances we were a little bit behind readying the 2014 Under 18's sections of QHi. QHi is completely volunteer driven, from the site construction (me) through to those that provide and/or post the results. Coinciding with the construction of 2014 U18 sections I was otherwise engaged in family matters that prevented me from being able to spend much time on QHi in the three days leading up to the Tournament. Generally as QHi Webmaster, I have to spend time adapting the Draws and Programs provided by HQ during the final week, and then adding the corresponding pages to the site. I believe I have now caught up and once again the volunteers providing the U18 scores and updates are doing a great job.
Kim Rendell
(Sun 21 Sep 14)
---
<< Local Sponsors Prev -[]- Next Day 2 - Draw & Results >>