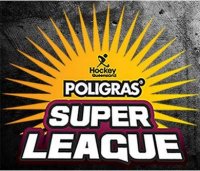 <<--- Select a Tournament in the side menu.
2016
Welcome to the 2016 section of the QldHockey.info website - QHi. We will make every effort to progressively post details and results of Hockey Queensland's various State Championships and Tournaments throughout the year.
The posting of results and outcomes is by and large wholly dependent upon the efforts of volunteers at each of the respective Championships. Any persons wishing to assist with this while attending a Championship are asked to contact QHi. Such volunteers only require a PC, access to the Internet and to be onsite! If you fit the bill, please use the link under Contacts to email your contact details.
If you can assist, contact Kim.


We at QHi hope you will find this site useful and informative as the year progresses.

If so, leave a comment here!

QldHockey.info (QHi) is a privately owned and operated Website.
Be certain to tell others about this site.

Kim Rendell
---