In association with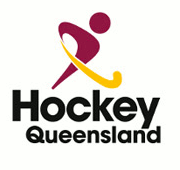 Hockey - The Game for All!
Open Men's & Women's
---
QueenslandHockeyInfo
Australia
Tel: +61 4 0987 3916
Activity
Open's 2013
QHi hopes to post the data from the 2013 Open State Championships here. We are in the process of getting the pages ready. Please return often to catch up on the latest details and scores.
Cheers, Kim
SATURDAY 27 APR 13 UPDATE!
Almost unbelievable! This site has been down from late Friday night through until 7pm Saturday night. Even the site of the hosting service was down - we weren't the only ones. So we're way behind!
Cheers, Kim
FRIDAY 26 APR 13 UPDATE!
My apologies for this site not being up to date. This site has suffered from some technical difficulties over the last few days. This prevented me from completing the preparations for launching these pages in time for 25 April as originally intended. Then to top it off, my wife had an accident this morning with a cup of coffee in the waiting lounge of a car servicing establishment. I have had to assist her as she has quite severe burns on the tops of her legs as a result. She will be okay, just finding it difficult to get around.
I hope to get this site back on track during the rest of today. Stay tuned!
Cheers, Kim
---
<< Super League M & W Prev -[]- Next Under 18 Men >>