In association with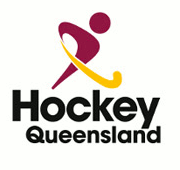 Hockey - The Game for All!
Tournament Officials & Staff
---
QueenslandHockeyInfo
Australia
Tel: +61 4 0987 3916
Activity
Tournament Officials & Staff
Tournament Director

Cheryl Kann

Assistant Tournament Director

Lesley Bennett
Vicki Warren

Technical Manager Men

Bernie Gotting

Technical Manager Women

Ronda Nix

Assistant Technical Manager

Sam Hodgson
Leonie Marsden

Umpire Manager Men

Chris Mogg

Umpire Manager Women

Jo Greensill

Umpires

Corey Moore

Naomi Zerner

Ross Price

Sheryl Miles

Alan Simonsen

Chantel Manhire

Aaron Gotting

Michel Holmes

David Black

Leonie Young

Brendan Hoff

Jaden Bollman

Mark Webb

Kathryn Austin

Brent Brown

Emily Ogden

Harley Schenk

Erica Wells

Phil Goodsell

Susan Saddler

Michael Boyd

Debbie O'Connell

Brodie Dalton

Kerryl Chandler

Brian Harrison

Peta Wallison

Sandi Simonsen

Sandy Hayes

Sarah Edwards

Hannah Gibbs
Tournament Format Notes:

1. CHALLENGE PHASE
Teams shall play in an initial qualifying round robin in pools seeded according to the places the teams finished in the Open Championship the previous year.
At the completion of Day 1 teams will have their Seed positions re-ordered in their respective pools in the order they finished after the Qualifying Phase round robin.
Two tiers of teams will be declared and ranked in order of the adjusted seeding.
Tier 1 will consist of Teams adjusted to Seeds 1 to 8
Tier 2 will consist of all other teams adjusted to Seeds 9 - 14 (Men) and 9 - 17 (Women)
2. KNOCKOUT PHASE
Teams will play knockout matches against teams in their tier which will qualify them for either the Semi-finals or Classification Matches.
Should any knockout match, semi-final or classification match result in a draw, the team ranked higher shall be deemed the winner.
3. FINALS FOR CUP, BOWL, SHIELD AND PLATE
Should any Final be drawn, a Shootout Competition will be played.
CHALLENGE AND KNOCKOUT AND CLASSIFATION MATCHES 30 MINUTES EACH WAY, TEN MINUTES BETWEEN GAMES. FINALS 35 MINUTES EACH WAY, 15 MINUTES BETWEEN GAMES. ALL MATCHES 5 MINUTES HALF TIME.
---
(no previous) Prev -[]- Next Draw Outline >>