In association with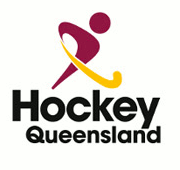 Hockey - The Game for All!
Final Super League Placings - 2013
Some matches will be
live streamed!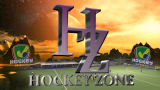 Click to visit Hockey Zone
for details.

---
Have you seen the latest Just Hockey catalogue?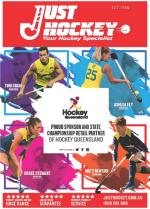 No? Then visit the
JH Website !
---
QueenslandHockeyInfo
Australia
Tel: +61 4 0987 3916
Activity
Super League Finals 2013
The 2013 Super League Finals were played under quite trying conditions on Monday 10th June 2013 at the State Hockey Centre, Brisbane. There were light showers throughout the morning, increasing to rain by the middle of the day. It was decided by the Tournament officials that despite the conditions the Women's Final would go ahead. However with respect to the Men's Final it was also decided, that given the forcast of worsening conditions and the need for at least one the teams contesting the Final to make their flight home, that the leading team at the conlusion of the round matches would be declared the winner of the 2013 Men's Super League title.
The Women's Final was plagued by interuptions due to rain. In the second half the match was stopped and the teams contested a Penalty Shoot-out to determine the Super League winner. The Brisbane Blitz triumphed with a 3-2 win over the Wide Bay Thunder.
Final Placings - Men
South West Lumberjacks
Central Panthers
Brisbane Fury
Wide Bay Thunder
South Coast Sharks
Northern Storm
Final Placings - Women
Brisbane Blitz
Wide Bay Thunder
South Coast Sharks
South West Lumberjills
Northern Storm
Central Panthers
For more in-depth details of the Tournament, and the players selected in the various State Squads, please visit the Hockey Queensland Website.
---
An Apology!
Many people reported difficulty accessing this site over the weekend. The trouble appeared to begin on Sunday morning for many, with more people finding themselves unable to get to the site as the day went on. We knew what had caused it, we were powerless to do anything obout it.

Our Service Provider had advised us in the week leading up to the Tournament that they were going to migrate out site to a new server over the weekend. They also gave us some instructions on how we might fix the DNS issue that would arise as a result of us being on the new server. However, the first issue we encountered was that we did not have any of the necessary login information to remedy the DNS situation. Then for all of Sunday we were unable to get to the Service Provider's support pages to ask for that information or any assistance. Very frustrating!

After getting somewhere on Monday with several emails flying about the situation gradually improved, with access to the site coming and going. Despite this, we hope we provided some of you with timely results for most of the weekend. Let's hope it's all good now, ready for U13's and U15's!

Thank you for your patience.

Kim
11 Jun 13
---
<< Points Tables Prev -[]- Next (no next)