In association with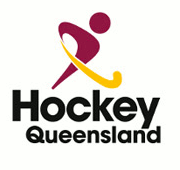 Hockey - The Game for All!
Draw & Results - Day 1 (Part A)
The Results!
The results of this Tournament are being posted throughout by Kathy Dooley, Secretary of Tweed Border HA.
Why not let Kathy know how she is doing by sending her a "thank you" email or commenting in the QHi Guestbook.
---
QueenslandHockeyInfo
Australia
Tel: +61 4 0987 3916
Activity
It's the WEATHER!
11:30am, 1 Jul 13 - I have been advised by the Secretary of Tweed Border HA, Kathy Dooley, that there will be no matches today, Monday 1 July 2013. Obviously the Draw will have to be revised again. Kathy will pass on any further details that come to hand. She is expecting the matches to commence tomorrow (Tue) at this stage. Kim Rendell
---
9:30am, 2 Jul 13 - I have just received a revised Draw and will begin the task of amending the Draw on this site, most likely in stages. Kathy is standing by to begin adding in the scores. Kim
---
Important! As this is now a heavily revised Draw, please do not use the times and fields shown here as being 100% accurate. While we try very hard to reflect the actual Draw, players, team officials and supporters should always refer to the official on-site Draw at the Tournament.
---
(no previous) Prev -[]- Next Draw & Results - Day 1b >>